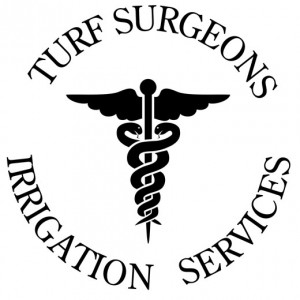 Greg Mitchell
Owner/Technician/Trainer – Texas Licensed Irrigator #4398

turfsurgeon@yahoo.com • Phone 817-496-8653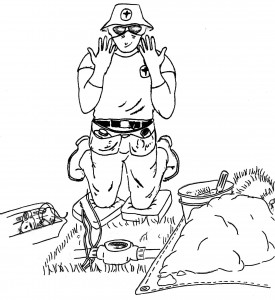 ---
Diagnosis, Troubleshooting, and Repairing
Lawn Sprinkler Systems
CALL 817-496-8653
TO SIGN UP NOW!
CURRENT REGISTRATION BY PHONE ONLY
This TCEQ approved continuing education course is offered
every 2nd Monday
of the month excluding holidays.
ALL REGISTRATION FEES PAYABLE BY CHECK OR CASH AT THE DOOR
All classes conducted in Fort Worth or Arlington.
Location determined on a month by month basis, depending on class size.
Date

January 10, 2022

February 14, 2022

March 14, 2022

April 11, 2022

May 9, 2022

June 13, 2022

July 11, 2022

August 8, 2022

September 12, 2022

October 10, 2022

November 14, 2022

December 12, 2022

Time

9:00 am – 5:00 pm

Cost

$179.00 1st time attendee

$139.00 2nd time attendee

$ 99.00 3rd time + attendee
UTILIZING TECHNOLOGY, NEW PRODUCTS, ADVANCED TECHNIQUES AND PROCEDURES, COMMUNICATION SKILLS DEVELOPMENT AND PERSONAL SKILLS DEVELOPMENT, AND CUSTOMER RELATIONS, the course is continually evolving. Many repeat attendees claim the NETWORKING OPPORTUNITIES are at least as valuable as the TECHNICAL INFORMATION. This multi-media course utilizes slide presentations, printed material, instruction, open discussion, and hands-on demonstrations. Interaction and feedback among attendees is always encouraged. The techniques, procedures, and methods that are covered in this class have been accumulated and assembled over a period of many years and literally thousands of service calls. Of course, an 8 hour class cannot replace years of experience. However, basic concepts can be reviewed and exercised to guide the development of new trainees, as well as sharpen the skills of the most seasoned technicians.
• COVID PROTOCOLS MAY BE IMPLEMENTED WHEN REQUIRED.
• PLEASE ARRIVE AT LEAST 10 MINUTES EARLY TO SIGN IN.
• HOT CATERED LUNCH IS INCLUDED IN THE COST OF THE CLASS.
• PAYMENT BY CHECK OR CASH, (NO CREDIT OR DEBIT CARDS ACCEPTED).
Diagnosis, Troubleshooting, and Repairing Lawn Sprinkler Systems •Technical, Business, and Interpersonal Skills Training
More than 3,500 individuals have attended this class since 1997, (many of those have attended repeatedly over the years) including licensed and unlicensed personnel from the following municipalities and institutions:
Arlington ISD
Mansfield ISD
Valley Crest Companies
Dallas Housing Authority
Dallas Irrigation Association
Forney ISD
Fort Worth Country Day School
Ferris ISD
Garland ISD
Grapevine Colleyville ISD
Irving ISD
Richardson ISD
Lone Star Irrigation Association
Minyards Food Stores
North Texas Tollway Authority
Harris Methodist Hospital
Presbyterian Hospital of Dallas
Abilene Christian University
Rice University
Tarrant County Community College
Texas A&M University
Texas Christian University
Texas Turf Irrigation Association
Texas Health Resources
University of North Texas
Alcon Laboratories